3.6 Contemporary Causes of Cultural Diffusion
#culturalpatternsandprocesses
#culturaldiffusion
#aphumangeography
⏱️  1 min read
written by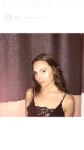 ---
Globalization - interconnection of all regions of the world through politics, technology, communication, marketing, economics, manufacturing, and sociocultural processes. This resulted from waves of industrialization and technological innovations, social media, popular music culture, immigration. The rapid connectivity altered society from an agrarian society with local connections to an industrial society with global connectivity which has both positive and negative consequences.
Positives of Globalization: increased communication worldwide. Becoming informed of news and pop culture. 

Negatives of Globalization: loss of cultural uniqueness/folk cultural traditions, loss of indigenous languages(decreased linguistic diversity)
Urbanization - the population shift from rural areas to urban areas, the gradual increase in the proportion of people living in urban areas. The rise of Industry caused the rise in urbanization. 
🎥 Watch: AP HUG - Religion and Culture