10.2 Working with Geometric Series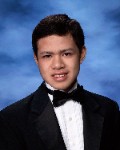 ---
What is a Geometric Series?
It's time for us to learn our first convergence test! However this can only be done with a special type of series called a geometric series. Just what is a geometric series, though? Let's see!

The Geometric Series Test


Problems
1. What are geometric series?
2. Describe the geometric series test.
For the following sequences, find its formula, see if the corresponding infinite series is convergent or divergent and find its value if possible.