10.13 Radius and Interval of Convergence of Power Series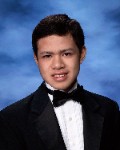 ---
One of the questions we have about power series approximations of functions is where the approximation is valid, or in other words, where the power series converges. For a given x, we can find the radius, and then the interval of convergence for a power series.
For a Taylor series centered at x = a, the only place where we are sure that it converges for now is x = a, but we can expand this to a greater range using our knowledge of the ratio test. Let's make an example to demonstrate this!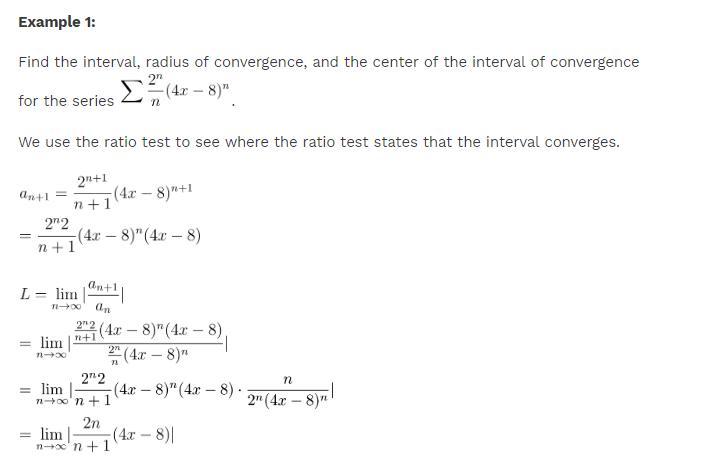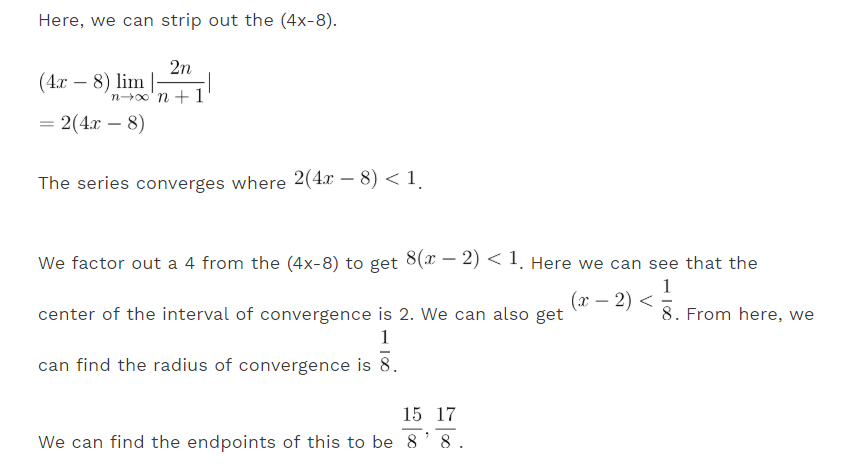 We have to test the endpoints by plugging them into x as sometimes it may converge or diverge at the endpoints.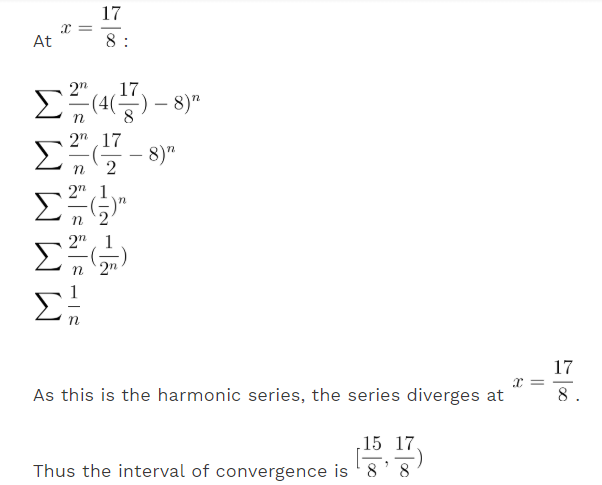 Problems
Find the interval, radius of convergence, and the center of the interval of convergence.