6.13 Energy Conservation
⏱️  1 min read
written by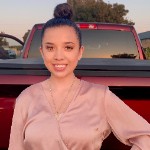 ---
Energy Conservation can happen locally right from your home and regionally. 
Local Energy Conversation 
Take shorter showers 

Replace light bulbs to LED 

Reduce heat loss by using insulation and double pane windows

Use new and modern energy efficient appliances
Changing our daily habits can help reduce energy loss by 25%. By practicing eco-friendly energy conservation habits, home bills can reduce the demand for energy and will decrease ultimately leading to a cleaner environment. 
Regional Energy Conservation
Energy Conservation regionally can happen through organizations demanding for regulations. Although energy demands have impacted the economy, companies need to regulate their practices and the impact that they have on the environment. 
🎥 Watch: Environmental Science