Vocabulary
Thermal Inversion

Inversion Layer
Formation
Most cities sit on an open plain. Winds blow through them. The heat from the sun causes hot air to rise. Pollution is, therefore, able to move out of the city.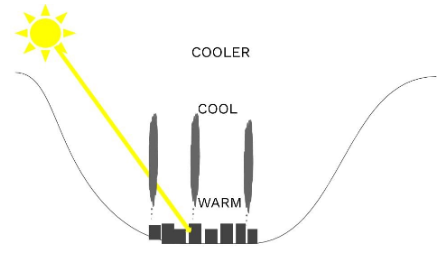 Image courtesy of Creator
Some cities sit within a valley, surrounded by hills or mountains. This impedes the winds that normally blow through. The sun continues to heat the surfaces in the city and the warm air rises. At night, the warm air creates a thermal blanket that traps air pollution.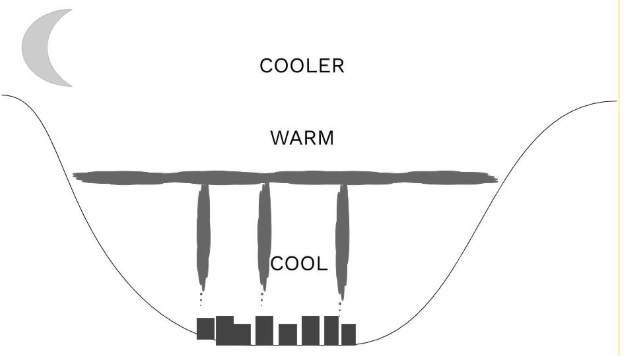 Image courtesy of Creator
🎥 Watch: AP Environmental Science - Air Pollution
Resources: