3.3 Survivorship Curves
#population
#survivorshipcurves
⏱️  1 min read
written by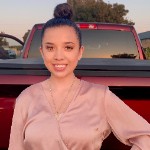 ---
Image Courtesy of Pixabay
Survivorship curves are used to compare the pattern of mortality between species. The curves show the number of members of a population that reaches various age groups. There are three types of survivorship curves which detail a different pattern for each one. It's important to understand this concept in the larger picture of an environment's ecology.
Type 1 shows a curve in which most of the population dies off toward their old age. This curve shows the reproductive pattern of K-selected species because energy and time goes into parental care which is why their species dies off at old age. 
Type 2 curve shows a constant loss population that is not affected by age. Age doesn't determine survivalism or mortality. This curve shows that the survivability reality is constant regardless of age 
Type 3 curve shows a species that has an early loss population and few live to old age. This pattern can be seen in r-selected species because the huge number of offspring and no or few parental care results in the majority of offspring to die young.
| | | | |
| --- | --- | --- | --- |
| Survivability | Type 1  | Type 2  | Type 3  |
| Early Age  | High  | High  | High  |
| Middle Age  | High  | Medium | Low |
| Old Age  | Low | Low | Low |
| Example | Humans | Song Birds, Bees  | Frogs |
| K/r  | K | K | r |
🎥 Watch: AP Environmental Science Streams