📊Data
Data, plural never singular, can represent a plethora of things. In many cases, it depends on perspective. As one completes this AP course, they will understand that one piece of data could mean something else. However, error can happen.
If data is misused to convince an audience to favor one side of a topic, then it's likely that the conclusion is also flawed 📍. The method chosen to present the data from a survey or experiment can be misleading if the creator has changed the visual representation of a graph or left the data in counts instead of percentiles. Being able to decipher whether the data is misleading is crucial because you catch falsities in arguments or issues presented 🔍.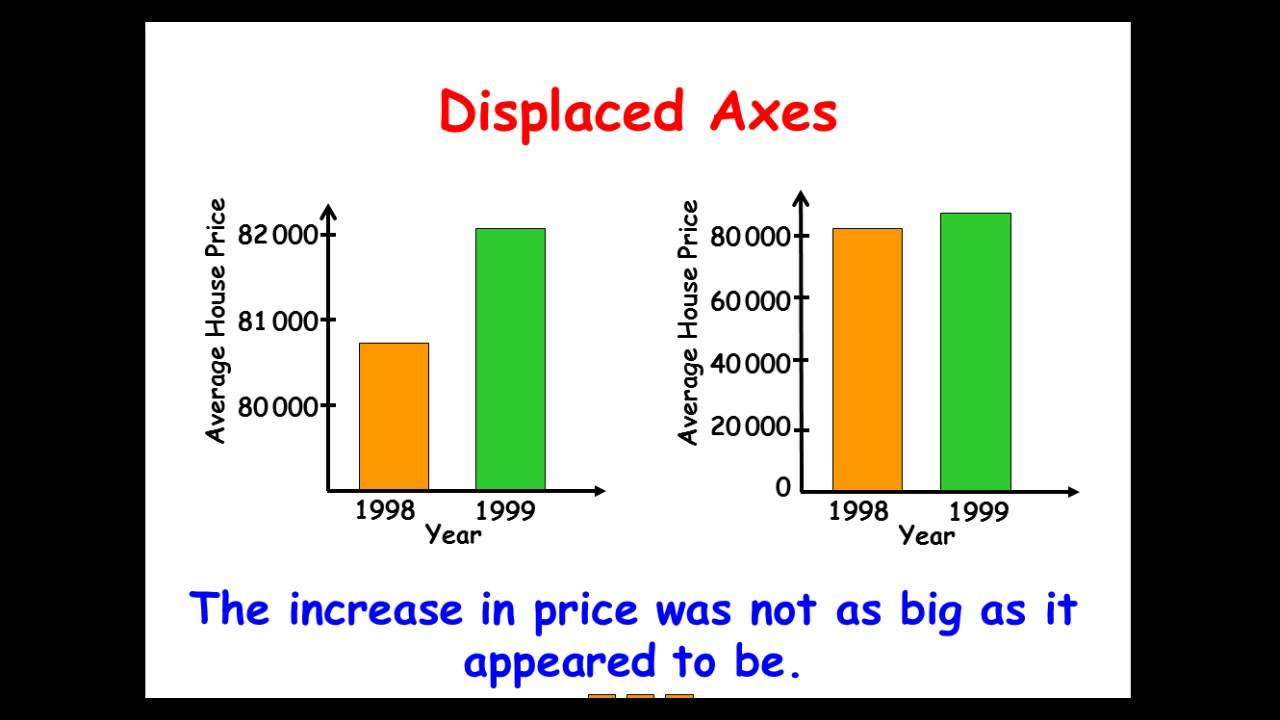 This graph is misleading; the axes are different.
Source: Youtube, Rebecca Mills