2.0 Unit 2 Overview: Cell Structure and Function
#cellfunction
#cellstructure
⏱️  1 min read
written by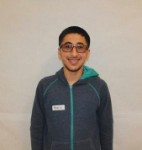 ---
⚡ Watch: AP Biology - Review of Unit 2
What is this unit about? 
Cell Structure: Subcellular Components and Function

Cell Size

Plasma Membranes and Membrane Permeability

Membrane Transport

Facilitated Diffusion

Tonicity and Osmoregulation

Mechanisms of Transport

Origins of/and Cell Compartmentalization
There are 2 types of cells, eukaryotic and prokaryotic. Eukaryotic cells, mostly plant and animal cells, have most of their DNA in the nucleus, which is a double membrane organelle. Prokaryotic cells, primarily bacteria, have their DNA  concentrated in an area called the nucleoid but have no nucleus or other membrane-bound organelles. All cells have some basic features. Inside all cells is a fluid called cytosol in which all organelles float. All cells contain DNA, while eukaryotic cells organize their DNA in tightly wrapped structures called chromosomes. The boundary of a cell between itself and the outside environment is the plasma membrane, a selectively permeable barrier that is made of a phospholipid bilayer.
Transport across the plasma membrane is a huge part of this unit. There are multiple types of transport, all of which will be described. They are each used by different molecules and may or may not require energy.