1.0 Unit 1 Overview: Kinematics
⏱️  1 min read
written by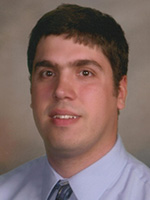 ---
The world is always moving! Having the capability to describe the motion around you opens up your surroundings wildly. Kinematics is the branch of mechanics that describes the motion of objects without yet covering what forces cause that motion. 
This unit serves as the foundation for all of AP Physics 1. During unit one you will learn to show motion in a written, formulaic, and graphical sense. The exam weight of this unit is 10-16% and it tends to span over ~16-19 forty-five minute class periods.
Progress Check
There are ~ 15 multiple choice questions, and 2 free response questions in the AP Classroom progress check.
🔑 Key Concepts
Frame of Reference

Position

Scalar 

Vector

Displacement

Distance

Velocity

Speed

Acceleration

Center of Mass

Free Fall

Acceleration due to Gravity

Projectiles

Angled Launches

Vector Components
Key Equations 
S = D/t

V = x/t

Aavg = V/t

Vf = Vo + at

x = Vot + 1/2at2

Vf2=Vo2 + 2ax

x = 1/2 (Vf + Vo)t

V = gt

Vf = Vo + gt

y = Vot + 1/2ft2

Vf2 = Vo2 + 2gy

y = Voyt + 1/2 gt2

Vfy = Voy + gt

Vfy2 = Voy2 + 2gy

x = Vxt