Choosing the right college can feel like a daunting 😬 task, but it doesn't have to be. The process can be fun and interesting, and we're here to help!
Consider the process of picking the right college like you would when choosing a friend. You might be thinking, "Hold up, whaat?" 
When choosing a friend or a special someone in our lives, we likely have specific criteria that are important to us. Some criteria are non-negotiable (meaning there must be certain qualities and characteristics we're not willing to budge on), and others are wants and "nice-to-haves." Ultimately, we want that friend (and college) we pick to be a positive addition to our lives. Like how a healthy and positive friendship in our lives helps make us a better person, your perfect college will do the same. In our
Not Your Typical College Search video livestream
, our college program partner,
AlwaysRepresented
, shares some traditional reasons to consider when selecting a college but also encourages students to go beyond these reasons and consider the factors that are most important to them. When you prioritize your own experience, needs, and wants, you'll be that much closer to choosing the college that's the right fit for you.
Resources:
Traditional Reasons for Selecting a College or University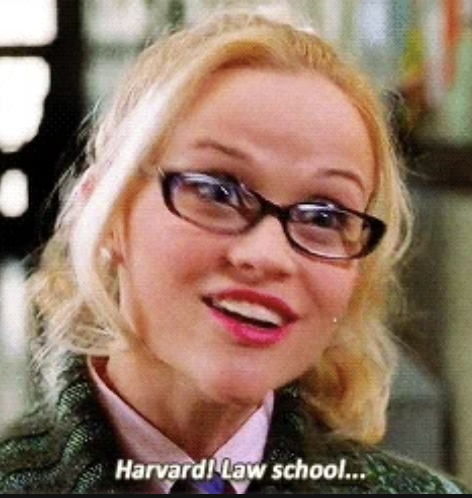 Image from GIPHY
There's a reason these traditional reasons for selecting a college or university exist. While Hollywood and
Legally Blonde's
Elle Woods glamorize what college life will be like, these traditional reasons help you ensure you will attend a college that fits your needs. For example, if you know being able to travel ✈️ home on the weekends is absolutely important to you, colleges within certain geographical proximity is a factor you'll want to prioritize higher on your list. Out of the list above, identify what factors are the highest priority for
you
.  Knowing what your non-negotiable factors are and being honest with yourself about what colleges don't meet them will help save time ⏰ and energy ⚡️
on college planning and making your decision.  Does the college you're interested in
not
check off ✔️all the boxes from the list shared above? If not, that's okay and it shouldn't. The college you choose is a personal decision and the reason you pick one over another will look and feel differently than for your friends or classmates. 
Now that we've laid the foundation of the traditional reasons, the fun part begins when we go beyond these reasons for selecting a college!
Going Beyond the Traditional Reasons 
Are you vegan, and having sustainably produced 🌾 cafeteria food is important to you? Add that to your list of factors in choosing a college!
Will you be majoring in art 🎨 history but want to make sure there's a community of others who like to play video games 🎮 during free time? Add that to your list!
In addition to thinking about whether a potential college fulfills your needs and wants inside and outside of the classroom, it's also crucial to consider what new opportunities and experiences the college will allow you to explore. 
Is public speaking 🗣 a skill you want to improve, and did you overhear that the college has a high-quality leadership program that gives you opportunities to practice public speaking in a fun and interactive way?
Did you read on the college's website that they recently signed a partnership deal with NASA, and new robotics 🦾 research will begin soon?
Growing personally, academically, and professionally is likely one of the reasons why you're choosing to go to college. Therefore, the college you pick should also offer real and tangible ways to build skills, knowledge, and experience. 
Examples from AlwaysRepresentEd's Fiveable college program video livestream of going beyond the traditional reasons of picking a school include (but certainly are not limited to!):
So, How Do I Pick?
Once you've identified the top 5-10 criteria that are important to you (the exact number is up to you!), rank them in order of importance and start filling out a spreadsheet with the information. Below is an example.
| | | | | | |
| --- | --- | --- | --- | --- | --- |
| | Variety of Humanities Majors (because I'm unsure of what direction I want to go at this moment!) | Swimming Pool on Campus or Nearby (I LOVE swimming and this helps maintain healthy mental health) | Located in Northern California and Within X Hours from San Francisco by Reasonably Priced Transportation (I want access to city life!) | ffers  Mentorship Program for LatinX Women Pursuing Entrepreneurship (I want to be a part of a specific community where I will feel seen and heard) | Small Class Sizes (student to teacher ratio is no more than 20:1 because I learn best in this environment) |
| College A | | | | | |
| College B | | | | | |
As you're creating your spreadsheet, share it with those around you and include people who know you well and have an idea of how you'd like to grow and what your goals and aspirations might be. Having others to talk to when making this milestone decision will help make the process easier.
Another great idea is to take a campus tour. Not only is this one of the best ways to learn more about a college and get a feel for the campus vibe, it can also
show colleges demonstrated interest.
Next time you're thinking, "Oh man, how will I pick the right college?" think about some of the reasons you choose your friends; what's super important to you, what's less of a biggie, and how can I push myself to grow?
Make sure to check out this guide on how to
discover your college major
.
Resources: