9.1 Context: Present Day America
⏱️  1 min read
written by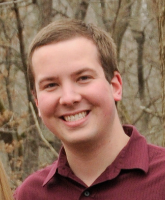 ---
Political Changes
If the mid-20th century was defined by the New Deal and its liberal legacy, the end of the 20th century was defined by the Reagan Revolution and its conservative legacy, especially after 1980.
Economy & Demography
The US economy continued to be the world's largest and advanced rapidly thanks to new technology, especially related to computing. This resulted in shifts within the US economy. Demographically, the US continued to see shifts in immigration, with immigrants still coming from Latin America and Asia, particularly Mexico and China, but in increasing numbers.
Foreign Policy Changes
The Cold War ended during this time period (from 1989 with the Fall of the Berlin Wall to 1991 with the fall of the Soviet Union). This was a huge deal since the Cold War and its threat of communism or nuclear war loomed over much of the 20th century—and all of Period 8! The US was thus left as the world's only superpower. The celebration over "winning" the Cold War was short-lived: the US discovered many more problems overseas, starting with what intervention responsibilities it had as the world's only superpower and then ramping up with the 9-11 terrorist attacks that started the War on Terror that continues to this day.