1.7 Causation in Period 1
⏱️  1 min read
written by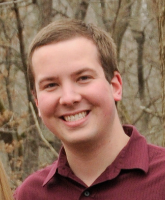 ---
Causation is a chronological reasoning skill. It involves understanding cause-and-effect relationships throughout history. To demonstrate this skill, you should be able to:
identify long- and short-term causes of historical events

evaluate the relative significance of multiple causes of a historical event
🎥Watch: AP US History - Recap of Period 1 for Quizzes. Potential Multiple Choice Questions
The final historical thinking skill of causation involves understanding the cause-and-effect relationships that have occurred throughout history. This skill involves identifying short-term and long-term causes and of historical events as well as evaluating the significance of multiple causes of historical events. In order to establish cause-and-effect, it is important to understand the context of a situation. When explaining a car crash, for example, a person will usually tell you the things that were happening before the crash (causes) and how those things led to what came after (effects). Practice with these two questions. 
1. What were the effects of the Transatlantic Trade on the development of a North American economy during 1491-1607?
2. What effect did the clash of cultures in North America have on the following groups: a. Europeans, b. Native Americans, and c. Africans