44 Must Know Dates for AP World History
⏱️  3 min read
written by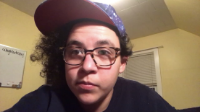 ---
AP World Dates to Remember!
There will never be a question on the AP® World History exam that specifically requires you to remember a date. However, you do need to know the timeline of events to place cause and effect. Plus, you can earn evidence points for knowing dates. The following are the most important dates to remember:
Study Tip: Create your own quizlet deck and study these dates! There are tons of decks already made with these dates (ex. here), but actually creating the deck is an important step in studying.
🎥 👉 Check the Fiveable calendar to see upcoming free live streams for AP World History!
Period 1 - 1200-1450
⚡ Watch: AP World History - 🎥 Unit 1 and Unit 2 Review
1258 CE - Mongols sack Baghdad
1271 - 1295 CE - Marco Polo's Travels
1324 CE - Mansa Musa's pilgrimage
1325 - 1349 CE - Ibn Battuta's Travels
1347 - 1348 CE - Bubonic Plague in Europe
1405 - 1433 CE - Zheng He's voyages
Period 2 - 1450-1750
⚡ Watch: AP World History - 🎥 Unit 3 and Unit 4 Review
1453 CE - Ottomans seized Constantinople
1492 CE - Columbus sailed to Americas
1502 CE - First slaves to the Americas
1517 CE - Martin Luther/95 Theses
1521 CE - Cortez conquered the Aztecs
1533 CE - Pizarro conquered the Incas
1618 - 1648 CE - 30 Years War
1689 CE - Glorious Revolution
Period 3 - 1750-1900
⚡ Watch: AP World History - 🎥 Unit 5 and Unit 6 Review + 🎮 Trivia 
1750s CE - Industrialization begins in England
1756 - 1763 CE - 7 Years' War
1776 CE - Declaration of Independence
1789 CE - French Revolution begins
1804 CE - Haitian Independence
1839 - 1860s CE - Opium Wars in China
1848 CE - Communist Manifesto (Marx & Engels)
1857 CE - Sepoy Mutiny in India
1885 CE - Berlin Conference (Scramble for Africa)
Period 4 - 1900 to the Present
⚡ Watch: AP World History - 🎥 Unit 7, Unit 8, and Unit 9 Review
1905 CE - Russo-Japanese War
1910 - 1920 CE - Mexican Revolution
1911 CE - Chinese Revolution
1914 - 1918 CE - World War I
1917 CE - Russian Revolution
1929 CE - Start of Great Depression
1931 CE - Japanese Invasion of Manchuria
1939 CE - German invasion of Poland
1945 CE - End of WWII
1947 CE - Partition of India & Pakistan
1948 CE - Creation of state of Israel
1949 CE - Mao Zedong comes to power in China
1950 - 1953 CE - Korean War
1954 CE - Vietnam defeats France, Dien Bien Phu
1959 CE - Cuban Revolution
1962 CE - Cuban Missile Crisis
1967 CE - Chinese Cultural Revolution
1979 CE - Iranian Revolution
1989 CE - Fall of Berlin Wall
1991 CE - Fall of USSR/First Gulf War
2001 CE - 9/11 Terror Attacks on US