3.5 Inertial vs. Gravitational Mass
#gravitationalmass
#inertialmass
#force
#acceleration
⏱️  1 min read
written by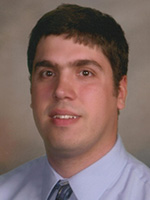 ---
Essential Knowledge 1.C.2 🦍
Gravitational mass is the property of an object or a system that determines the strength of the gravitational interaction with other objects, systems, or gravitational fields.
a. The gravitational mass of an object determines the amount of force exerted on the object by a gravitational field.

b. Near Earth's surface, all objects fall (in a vacuum) with the same acceleration, regardless of their inertial mass.
Key Concept: Gravitational Mass
Determined by the strength of the gravitational force experienced by the body when in the gravitational field g.
Essential Knowledge 1.C.3 📊
Objects and systems have properties of inertial mass and gravitational mass that are experimentally verified to be the same and that satisfy conservation principles.
Key Concept: Inertial Mass
Determined by the acceleration experienced from a given force F.
Gravitational Mass vs. Inertial Mass
Gravitational mass is measured by comparing the force of gravity of an unknown mass to the force of gravity of a known mass.

Inertial mass is found by applying a known force to an unknown mass, measuring the acceleration, and applying Newton's Second Law, a = F/m.
⟶ While these masses are measured in varying applications, they have been experimentally proven to equal the same value; therefore Inertial = Gravitational.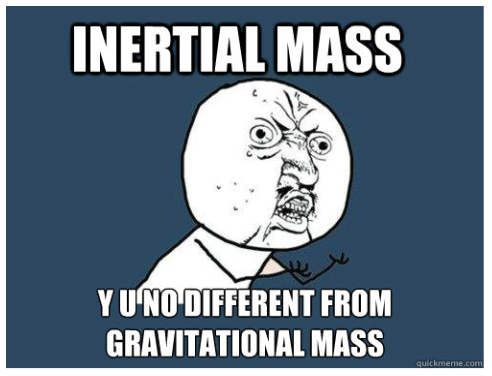 Image courtesy of quickmeme.com.
🎥Watch: AP Physics 1- Unit 3 Streams