Condemning Violence, Celebrating Equality
Revolutionary ideas spread - disseminating from France to the rest of Europe. Thus, the French Revolution had a widespread impact both in Europe and beyond. 
While many were inspired by the revolution's emphasis on equality and human rights, others condemned its violence and disregard for traditional authority. The Reign of Terror, in particular, was a period of unprecedented bloodshed and fear. Although many of the intentions of the French Revolution were good, the means taken to achieve the goals of liberty and democracy were destructive and dangerous.
🎥 Watch: AP Europe - French Revolution Part 2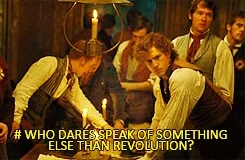 Resources:
The Haitian Revolution
The revolutionary ideals in both the American colonies and in France inspired Toussaint L'Ouverture to lead a slave revolt in the French island colony of Saint-Domingue - which by 1804 would later become the independent nation of Haiti. Haiti became the first nation founded by former slaves.