Phylogenetic Trees
Phylogenetic trees offer a visual representation of evolutionary relationships, and can even offer a timeline of evolution by showing the amount of change over time. These diagrams can also show traits that have been gained or lost by species over time. By doing this, it not only shows evolutionary relationships, but how multiple lineages are linked to one another as well, as a shared, evolved characteristic usually indicates a common ancestry.
Speciation
Phylogenetic trees, also known as cladograms, show speciation, and the nodes represent the most recent common ancestor. The "out-group" of the cladogram represents the lineage or species that is the least closely related to the rest of the organisms shown.
Cladograms
The nodes, or the points in which two species diverge, help point out the most recent common ancestor, or perhaps a trait that was shared, gained, or lost. These diagrams are constructed from data such as morphological similarities (shared traits) and DNA and/or protein sequence similarities. That being said, while cladograms are great visuals of evolution and different relationships, oftentimes molecular data can provide more accurate an detailed data than just the morphological traits. Nevertheless, hypotheses are continuously proven or revised as these diagrams are updated.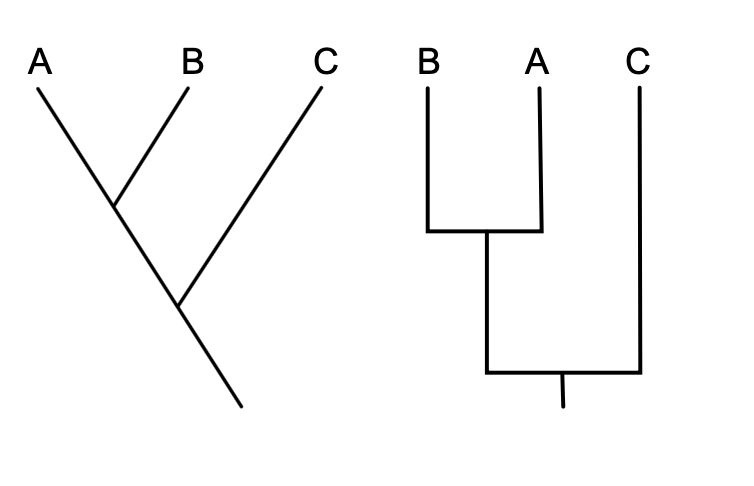 Image courtesy of WikiMedia Commons.
Watch AP Bio live streams
here
.
Resources: