⏱️ 1 min read
7.7 Common Ancestry
#geneticcode
#ancestry
#evolution
#eukaryoticcells
---
written by
published on april 5, 2020
Last updated on May 31, 2020
Evolutionary Theories
Similar to using genetic code as an example for evolutionary theory, there are other examples of evidence at the molecular level. There are more structural similarities within the cells of eukaryotes that could help piece together the past. For example, eukaryotic cells all have membrane bound organelles, linear genes, and genes that contain introns.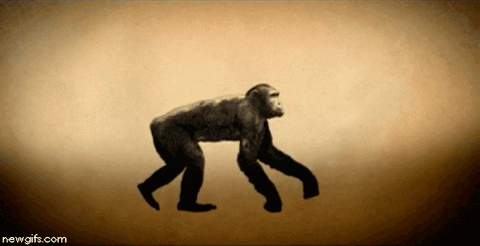 Image courtesy of Giphy.
These similarities are used as evidence to support the evolutionary theory, as it would be nearly impossible for each of these things to develop separately in each animal. It is more likely that these characteristics have continued to be present in eukaryotic cells as organisms continue to evolve.
join more students
create an account on fiveable
Watch AP Bio live streams here for more help.