Cell Communication
As we talked about earlier, cells communicate and respond to changes in the environment. The environment also has the ability to influence cells in order to elicit a response.
Many things in the environment can alter the cell cycle. Some examples of factors are temperature, light, and chemicals. When these factors are present, it can influence how the cell responds to the environment. 
Signal transduction can also result in changes in types of cellular response such as gene expression and cell function.
Gene Expression
Gene expression is when the instructions of our DNA is converted into a product. Signal transduction pathways can affect gene expression by altering the amount of product that is being made. 
Signal Transduction Pathways
The signal transduction pathways can also alter a large number of cell functions such as death, differentiation, shape, and metabolism. Because of this, it is very important that all processes occur correctly in order to avoid harmful disorders and diseases.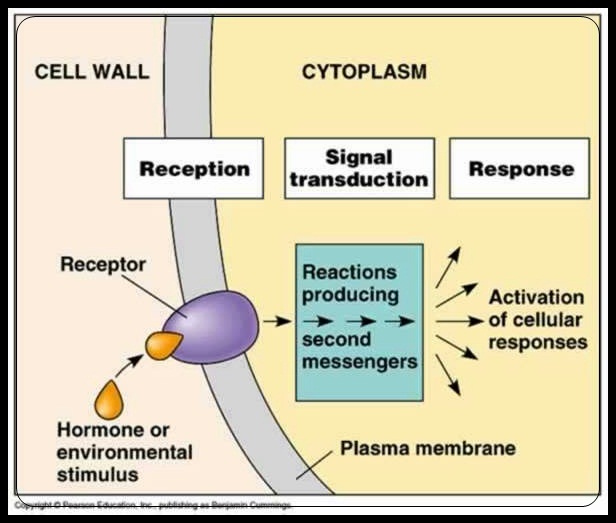 Image courtesy of WikiMedia Commons.
Watch AP Bio live streams here.
Resources: